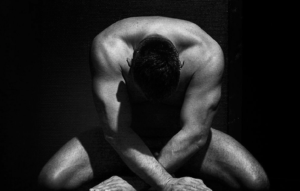 BDSM is a term that can be used to describe aspects
of sex that include domination, submission and control.
Sexual intercourse usually includes a partner
who takes over the dominant role during sex,
while the other one is the submissive.
BDSM may be divided into these categories:
ΒONDAGE: Restricting a partner's freedom, for example,
with ropes, handcuffs or other means of restraint
DICIPLINE: Rules and punishments by the dominant
exercising control over the submissive partner.
DOMINATION:
The dominance of the master over the submissive
either during sex or outside of the bedroom,
on a more permanent basis.
SUBMISSION: The submission to the actions and
desires of the dominant ( master )
SADISM AND MASOCHISM :
Pleasure that a submissive can feel (sadism) either from pain (masochism), either physical or
emotional and corresponding pleasure felt by the dominant causing pain to the submissive
These are some of the basic categories of bdsm, different types can include power play, role play, pain play , slavery, candle play, aesthetic deprivation or humiliation.
According to a 2016 study, nearly 47% of women and 60% of men have imagined being dominant in some sexual context. The same study found that BDSM was slightly more prevalent among couples on the LGBTQ spectrum, but the researchers found differently that BDSM is practiced among different ages, genders, and ethnic backgrounds.